On Groundhog Day, the groundhog popped out and did not see his shadow, predicting an early spring.
About the New England Region
Here in Southern Maine the traditional beginning of the growing season is mid-May, with Memorial Day marking the traditional last frost day. This region boasts four seasons, ski, mud, grow and bug season.
Think I would like to try maple syrup this year , at the moment I am planning the vegetable garden.
Today my new row covers arrived from Burpee Seed Company,
I can hardly wait to start playing in the dirt.
The very first thing that will grow into the ground is kale and collard greens.
With the addition of the pizza oven what I am most looking forward to growing is tomatoes and peppers.
Currently the only thing I have growing is what can be managed inside, four pots of herbs , bean sprouts in mason jars and some micro greens.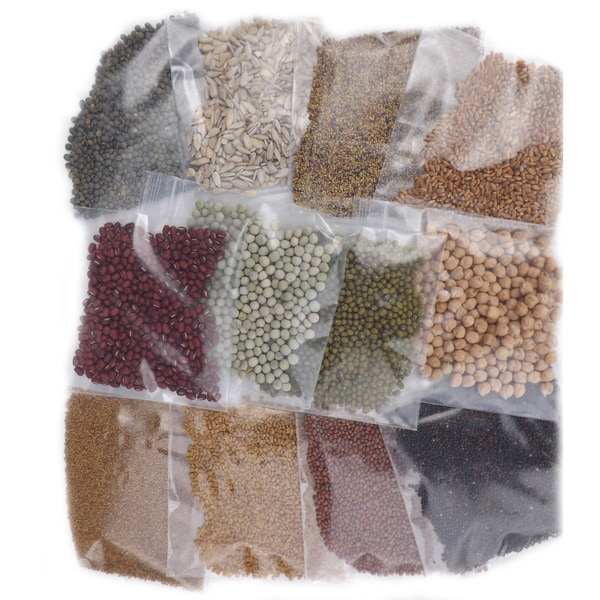 The Sprout House Assorted Organic Sprouting Seeds Sample Pack (Pack of 12)
Micro greens are the baby leaves of vegetables like leaf lettuces, kale, spinach and radishes. They grow quickly indoors and are just the thing to zip up salads and sandwiches when the ground is still frozen outside.
Below are the directions I followed to start growing micro greens, I use recycled take out food containers (some of the best are from Olive Garden).
Be sure to plant consecutive crops as you will want to keep the greens coming for a nonstop harvest of tasty greens.
How to Grow Micro Greens:
Start with flat containers, plastic salad boxes or any item you can punch holes in for drainage.
Fill containers with damp potting soil mixed with organic fertilizer.
Scatter seeds across the soil surface and press firmly into soil with the palm of your hand.
Cover containers with plastic lids or plastic wrap.
Use a spray bottle to mist daily.
Within 3-5 days, seedlings emerge.
Move containers to a south-facing window or under grow lights, set for 12 hours daily. Mine thrive in the sun porch.
How to Harvest Micro Greens:
The first leaves that pop out of the soil are called seed leaves. These don't look like the "true" plant. Once the first 2 sets of true leaves develop, start harvesting, about 10-14 days after planting.
Snip the micro greens just above the soil level. When you're finished snipping, you can begin the whole process over again!
When harvesting lettuces, begin harvesting the outer leaves. The plant will continue to grow from the inside out, giving you a continuous harvest